15 Week Training Plan for a Multi-day or Weeklong Tour
A Training Plan written by Coach Ertl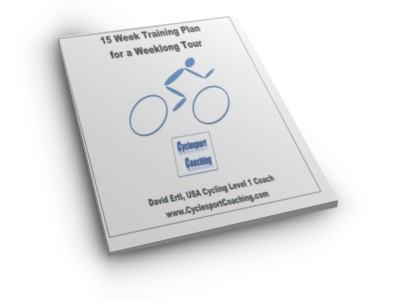 15 week's worth of daily training plans which can be used over each time you prepare for a tour

A training plan to help the recreational cyclist prepare for a multi-day or week-long bicycle tour such as RAGBRAI™

Daily workouts strategically combined with rest days

Focuses mainly on building strength and endurance

Moderate training volume (4-8 hours per week), building as the tour approaches

Offers a wide variety of workouts to prevent boredom

Training intensity based on Rating of Perceived Exertion (RPE)

  Below is a sample week of the Plan: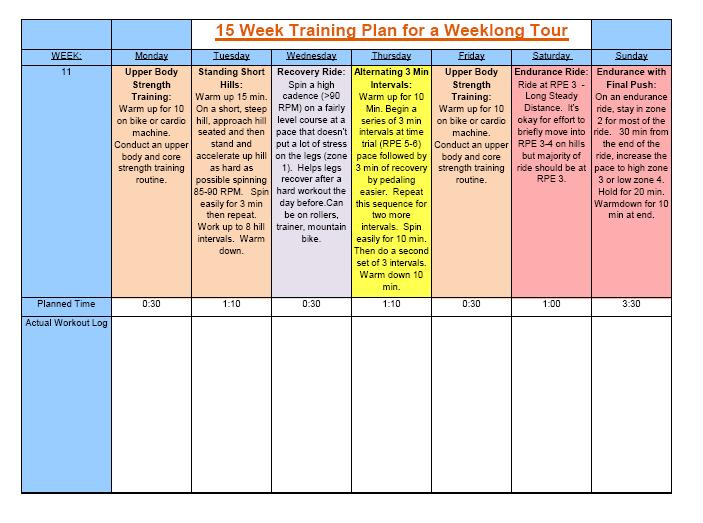 Also, when you purchase this training plan you also get a free manual included with your purchase to better use, interpret and modify your training plan:

"How to Use a Cycling Training Plan"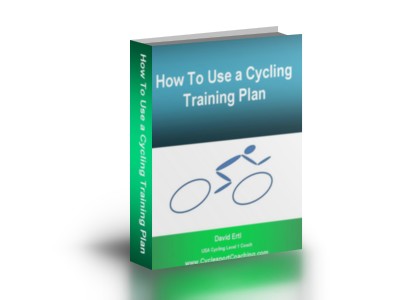 Just $29 for your training plan !! 
For $29, you get a training plan from a professional coach for a small fraction of the cost of personal coaching!

Once you make your online purchase through Clickbank, you will be directed to a web page where you will be able to download the training plan and user's manual immediately. Note that your credit card statement will say CLICKBANK or CLKBANK.COM.



---
These documents are in .pdf format. You will need adobe reader on your computer to open these files. If you don't have Adobe Reader on your computer, you can download it for free from www.Adobe.com



---

 If you have any questions, please email me at: